The Players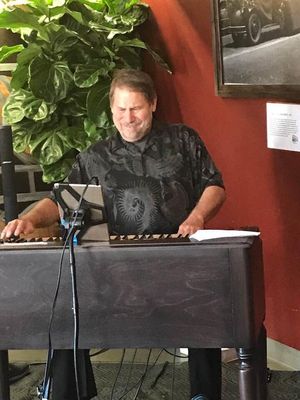 Douglas Kvandal - Hammond Organ
has been a San Diego resident since age 12. He has a B.A. in Music from San Diego State University. He has worked and performed professionally since the age of 15 with several groups, traveling extensively throughout the western US during the 70's, returning to San Diego in the 80's to concentrate on writing, producing and performing radio/tv advertising content. After a 20 year hiatus from the music business, he returned to performing regularly as a solo artist in 2009, and together with Joe Dyke formed "Jazz West" in 2010 and the LiveJazz! Quartet that recently completed a seven year weekly Saturday night residency at the Kings Inn in San Diego's Mission Valley.
He currently studies jazz organ with the Legendary Tony Monaco.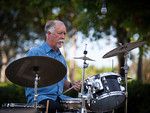 Jeff Dalrymple - Drums
There's many sides to Jeff Dalrymple. When not on the air at Jazz 88.3, Jeff can be found putting his musical talents to work as a percussionist He performs jazz gigs regularly around San Diego and he performed for three decades with the San Diego Symphony. You might see him in the workshop doing a custom stained-glass piece.  And, don't be surprised if you catch a glimpse of him in the pit band at a local theatre gig. That's just Jeff…arts fan, radio host, jazzy Renaissance man.
We feature a local sax or guitar player at every performance.